Books, Podcasts, and Other Media We Recommend
If you want your body to be at its most optimum for good health, strength, stamina and longevity, there are no shortcuts. You have to fuel your muscles, bones, organs and cells with nutrients and make time every day to work your body physically. 
The same goes for your mind. To be at your optimum mentally, you have to intentionally feed your mind with good input — not just junk — and work it every day. Your mind needs to be pushed and challenged, and you need to learn from those who have wisdom to share with us. 
On September 1, 2022, I began reading for just TEN MINUTES a day, in the morning (thank you to Hal Elrod!), and soon learned the power behind reading books like the ones below. I started by reading every morning soon after waking, and resisting the urge to scroll social media or check the news and my texts. Before long, I was realizing amazing changes in myself, especially in my mindset and perspective. I soon added listening to audio books on my way to the office each day. And at night before I turn out the lights, I read a "just for fun" book for ten minutes. 
Below are books I've personally read or listened to since September 1, 2022 and highly recommend. Each of these has given me the fuel to make changes in my life, whether to break out of a rut, change faulty "wiring," learn important truths about myself, gain understanding of important principles for the life I want, or push me to do hard things. I'll continue to add books, podcasts or other media here as I read them, if I believe they will be powerful tools for you as well. ~MDQ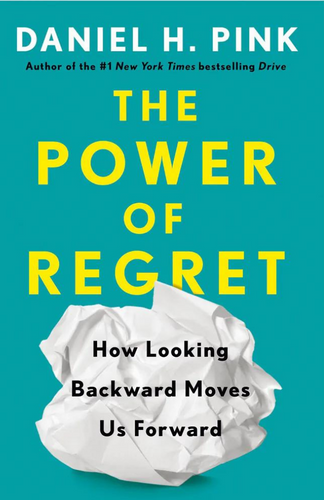 The Power of Regret: How Looking Backward Moves Us Forward, by Daniel H. Pink
Website: DanPink.com
"No regrets." You've heard people proclaim it as a philosophy of life. That's nonsense, even dangerous, says Daniel H. Pink in his latest bold and inspiring work. Everybody has regrets. They're a fundamental part of our lives. And if we reckon with them in fresh and imaginative ways, we can enlist our regrets to make smarter decisions, perform better at work and school, and deepen our sense of meaning and purpose.