Peace and Anxiety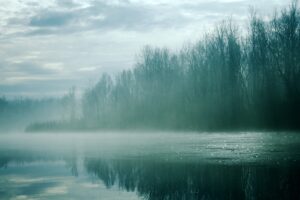 How can we find a steady and calm river of peace in the midst of difficult circumstances rather than allowing anxiety to rule our hearts and minds?
With all its technological and scientific advances, the 21st century world provides little in the way of equipping us to cope with the inevitable presence of life's many difficulties and hardships. In place of the peace we so desperately want, we are riddled with anxiety and its many manifestations.
Anxiety grips even our youngest children, likely from the womb, due to mothers who struggle with anxiety themselves. This deep sense of insecurity follows our children into their teen years and on into young adulthood. Parents are stressed and scared for their children, along with finances, health, livelihoods and the future. Middle-aged men and women look forward to their senior years with dread as they realize they haven't prepared well enough financially. Our seniors look at the world around them and wonder where everything went wrong.
To curb our anxiety, the pharmaceutical industry pushes psychopharmaceuticals at us. Drug, food and alcohol abuse are at record levels as we try to self-medicate our emotional pain. We look to money and relationships to provide the stability and security we seek. Yet still our brains are overloaded. Sleep is stolen by our restless minds.
Add in 'round the clock "news" coverage, multiple social media platforms filled with hostile, divisive and demeaning posts and comments, all stoking the flames of an increasingly angry and violent society — is it any wonder we are overwhelmed with anxiety?
Peace constantly eludes us and appears less and less possible to attain and possess.
But peace in the midst of difficult circumstances is attainable. It is more than possible. It's just that we've been looking to the wrong sources. Because peace isn't found in drugs, alcohol, sex, human or animal relationships, money, power or possessions.
These journal entries and writings will explore not only the nature of anxiety but sources of peace. We hope together to learn how to overcome anxiety and insecurity by tapping into the wisdom shared by others.
It seems we can't find what you're looking for. Perhaps searching can help.